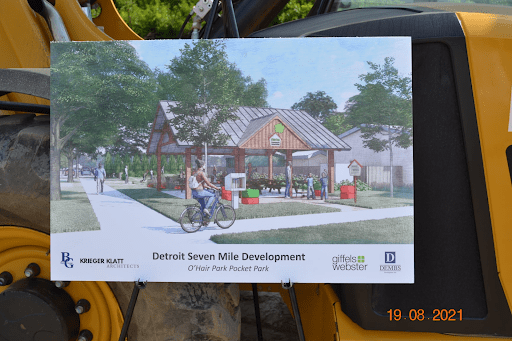 OHPCA welcomes the new mixed-use development anchored by the Michigan Department of Health and Human Services located on 7 Mile Road and Glastonbury in the heart of our community. The Department of Health and Human Services offers a variety of programs to protect, encourage independence and advocate for adults in Michigan. Approximately 9,200 SF of Retail and 120,000 SF of Office space.
Over 200 employees will be employed at the DHHS facility. The DHHS office will also draw hundreds of neighborhood residents to the site each day
On Friday, August 20th, OHPCA Board members and a host of community supporters participated in the groundbreaking for the development. As a Thank You for the Association's support, the Boji Group presented OHPCA with a $5,000 donation.