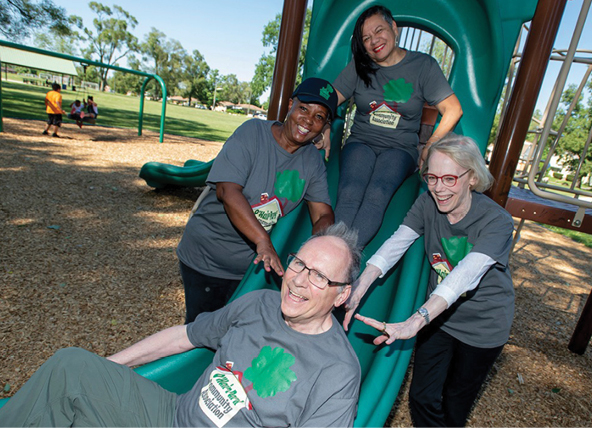 The Development Committee is a 6-member committee chaired by Father Don Armchambault, former pastor at Corpus Christi Catholic Church and one of OHPCA's founding members. The Development Committee's mission is to search out the financial resources to complete programs based on OHPCA's yearly goals. At the present time the Development Committee meets monthly.
The Development Committee has been busy pursuing funding to provide the financial support OHPCA requires to run its operations and programming. This committee stays in tune with the Board of Directors in discerning the priorities of the community.
We were awarded the 2022 Kresge Innovative Projects Detroit Plus (KipD+) Planning grant of $35,000 to be used to hire an architect to develop a plan for the Pitcher School/Property as part of a senior housing project.
New Hope Community Development secured a MSHDA NEP Exterior Home Repair Grant of $75,000 where each resident could qualify for up to $7500. We are happy to report that residents were "very excited" with their new driveways, walkways, and siding that the grant provided.
An MMI (Mission & Ministry) grant was submitted and approved by the end of 2022 that covered salaries for programming and operating expenses programs like Juneteenth, ARISE Detroit! Neighborhoods Day, and maintenance of the lovable lots.
The Committee applied for the Neighborhood Opportunity Fund – ARPA grant that will cover the summer programming in the park with a kick off event in the park and a Day Camp at Magnolia Stables in Howell, MI which is an equine facilitated learning venture.
The Development Committee has been able to secure funding primarily through a series of grants and direct donations from religious and private donors. Recently there has been an effort to seek out more grants from foundations and governmental sources.