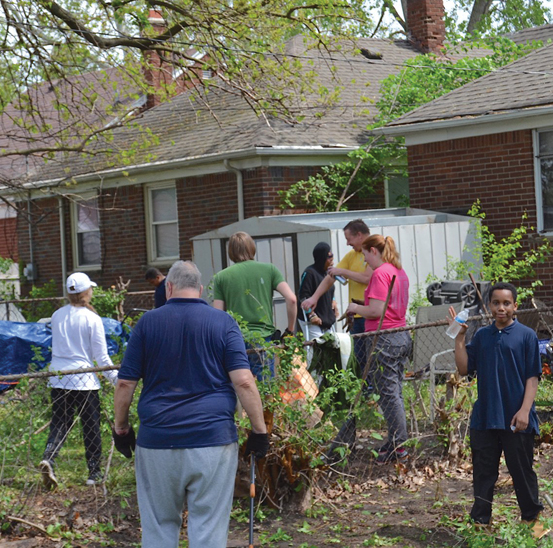 Following the OHPCA board's adoption of the O'Hair Park Neighborhood and Housing Plan, a number of NDP subcommittee members transitioned to serve on the Housing subcommittee. Chaired by Father Don Archambault, the group met monthly on Wednesday mornings at 8am to explore grant opportunities as well as public and private partnerships to implement the short-, medium-, and long-term recommendations within the plan.
In 2021, the Housing subcommittee engaged with the New Hope Community Development Non-Profit Housing Corporation to co-author a$75,000 grant from the Michigan State Housing Development Authority (MSHDA) to make porch and facade repairs possible for homeowners in need within our square mile – a need voiced by the community survey completed in February. Partnership with Exo 313 allowed the committee to take action on one of the long-term aspects of the land use plan – by applying for loan through MSHDA to facilitate the development of new single family housing in one of the critical zones highlighted in the neighborhood and housing plan.
In 2022, housing strategies based on community workshops and surveys included support for seniors to age in place and the importance of creating resources and investment opportunities for existing residents. Plans for existing housing focus on supporting homeowners with repairs, promoting stabilization by assessing vacant homes, ensuring rental property compliance, and investing in home renovations.